Berbere Chicken and Lentils (LOW CARB)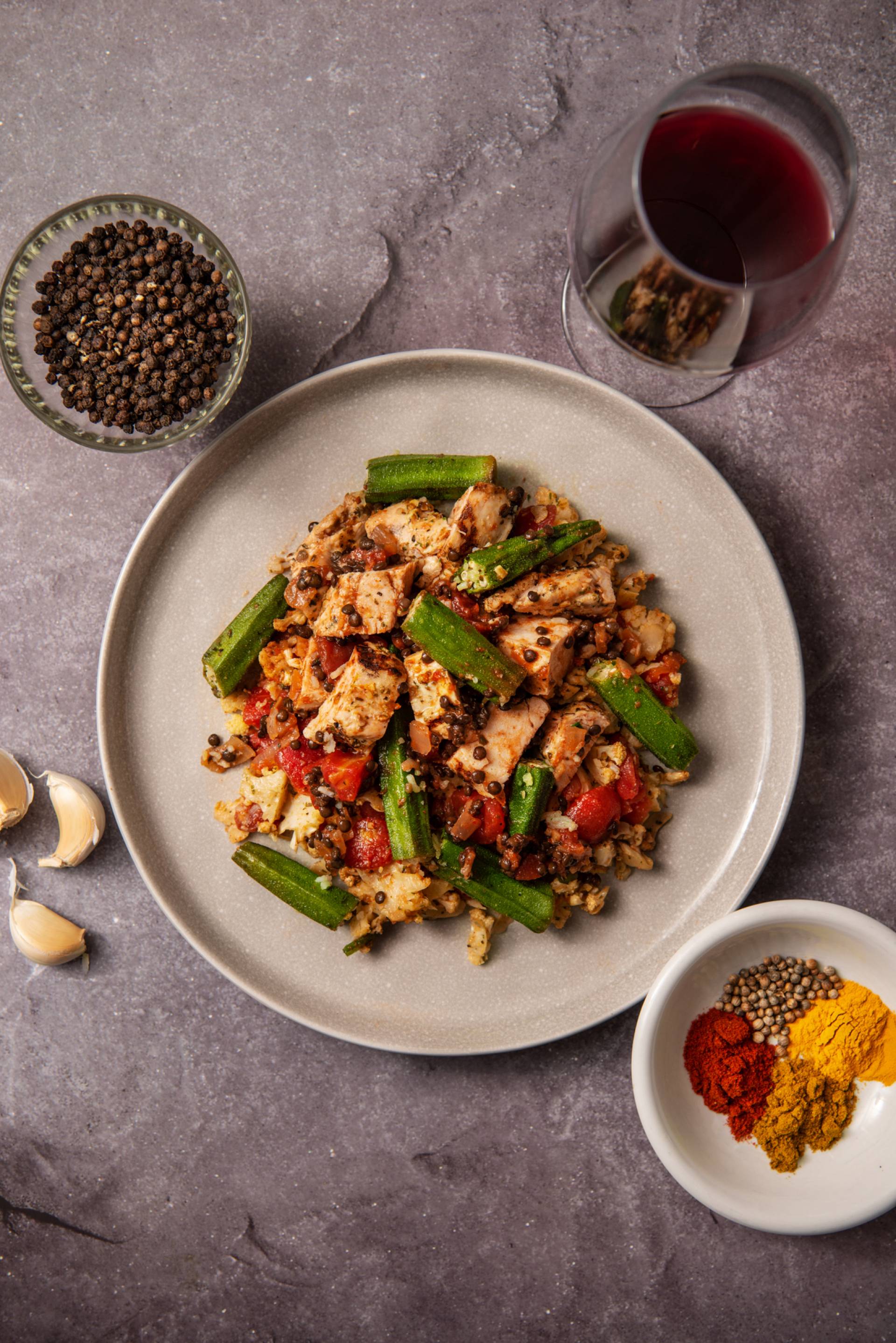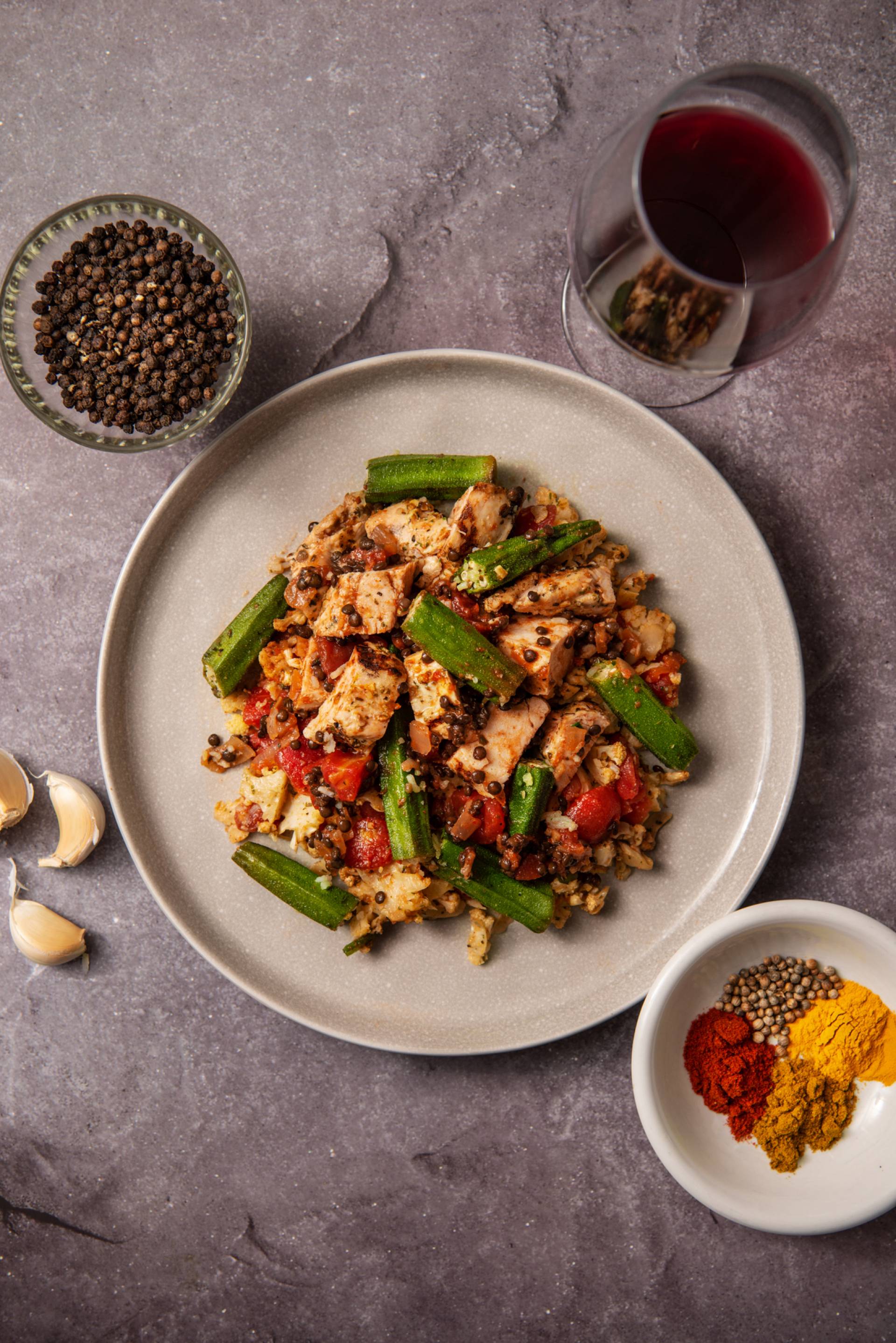 Berbere Chicken and Lentils (LOW CARB)
A wondrous blend of Ethiopian spices, including cumin, coriander, cardamom and paprika are used to create the unique flavor of Berbere. Free-range chicken breast is paired with a hearty & healthy lentil stew, spiced cauliflower rice and roasted North African okra. Garnished with fresh mint.
Available sizes:
Standard
Large
paprika, mint, cinnamon, white wine (cooking), allspice, parsley, house seasoning, vegan butter, chicken broth, Berbere spice, okra, free-range chicken breast, cauliflower, lentils, tomato, onion, olive oil, garlic, ginger, herbs, spices & seasonings
No Allergerns described
Standard portion
Calories:

370

Protein:

45gr

Total Carbohydrate:

28gr

Total Fat:

9gr

Dietary Fiber:

6gr

Cholesterol:

120mg

Sodium:

510mg

Total Sugars:

7gr
Large portion
Calories:

480

Protein:

60gr

Total Carbohydrate:

36gr

Total Fat:

12gr

Dietary Fiber:

8gr

Cholesterol:

160mg

Sodium:

660mg

Total Sugars:

9gr
Microwave: Remove lid & any portion cups. Cover with napkin. Heat until food reaches an internal temperature of 165˚F. Approx. 2-3 min. More options available online. Meal may contain soy.